15.05.23 Oops… we'll see them again!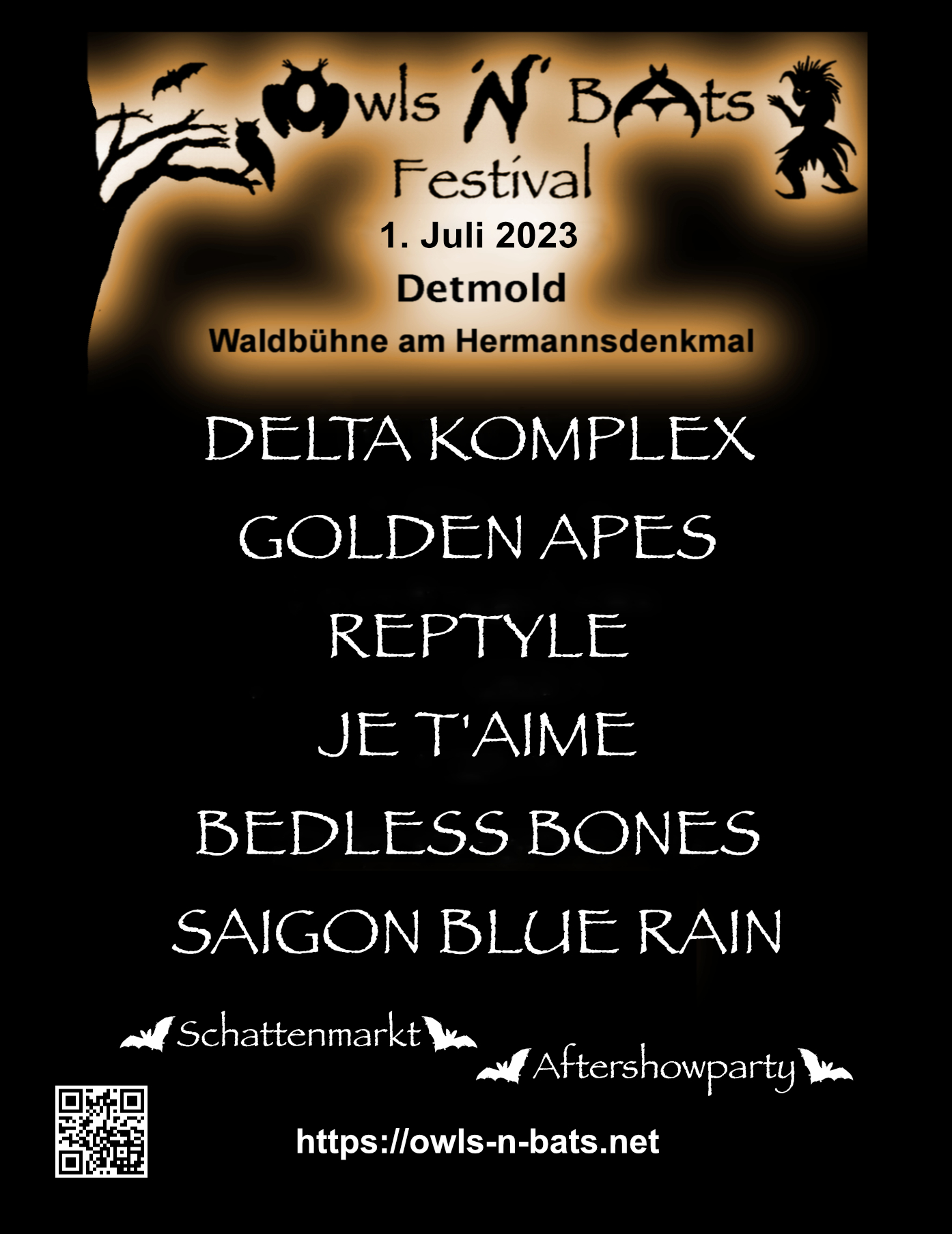 12.06.22 The sound of Owls 'n' Bats 2022
12.06.22 IT WILL HAPPEN!
So this year, we will finally meet with A PROJECTION and WIRES & LIGHTS, who should have played at OnB 2020 (who would have thought then that Covid is still discussed in 2022?) But we kept scouting and listening to new bands and found some cool new stuff from bands like JE T'AIME, MIDAS FALL, GRUNDEIS and ROPES OF NIGHT. So looking forward to meet old and new friends from all over the world again!
3.06.21 New date, new line-up, new hope.
WIRES & LIGHTS and A PROJECTION will play next year, at Owls 'n' Bats 2022
THE ROPE had to postpone their tour, let's hope that they can make it next year.
NIGHT NAIL and CULK are playing.
ROSI, SUIR, ALPHAMAY and THE UNDERGROUND YOUTH joined team 2021.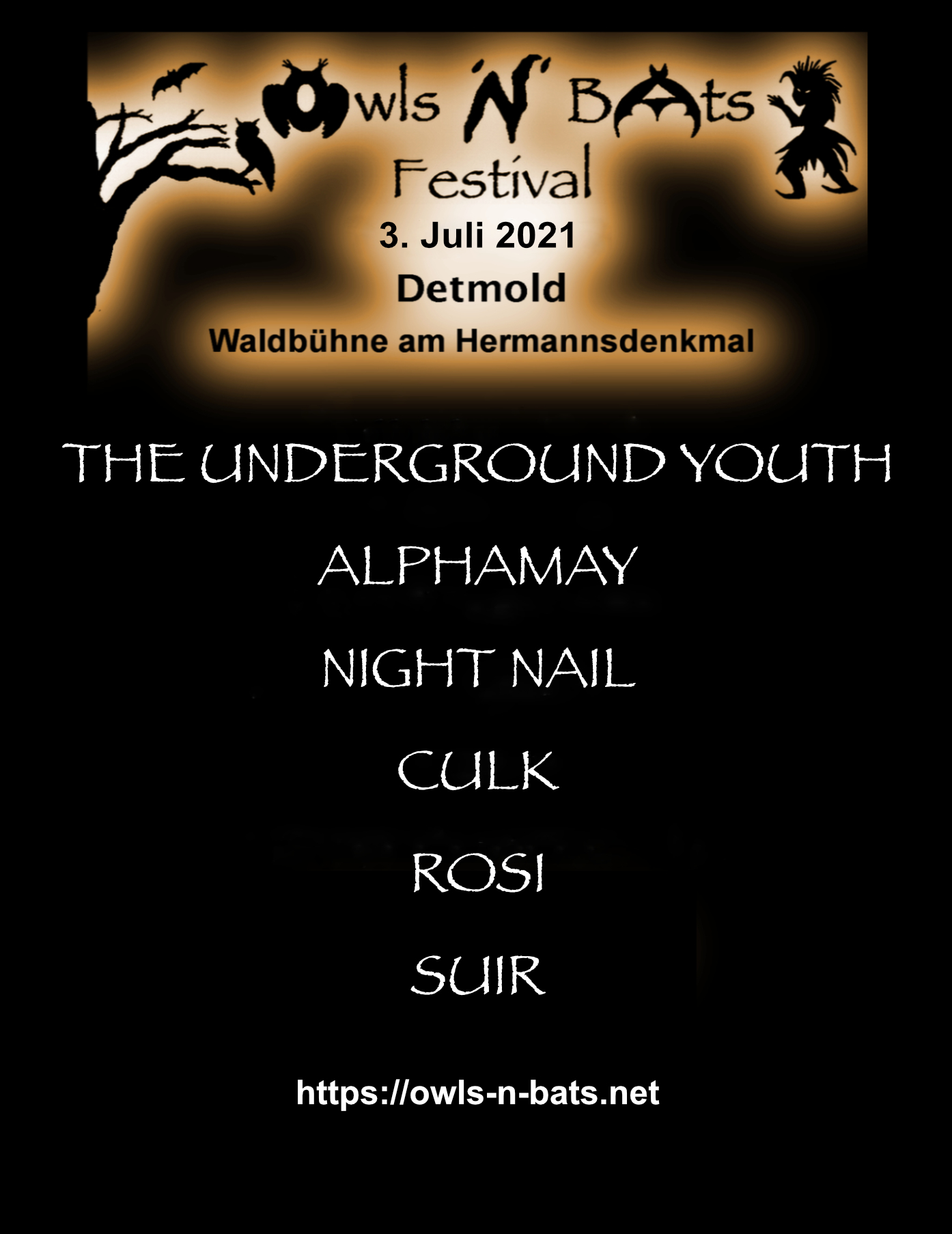 11.05.20 New date for Owls 'n' Bats Festival
Darlings!
We have decided to postpone the Owls 'n' Bats Festival. The new date is 3rd July 2021.
All the bands have agreed to join us then, so we can just put a sticker on the flyers and posters to hide the old date 🙂
What about tickets? If you have already bought a ticket you can
1. Use it for Owls 'n' Bats Festival on 3rd July 2021
2. Use it for Owls 'n' Bats Winterfest on 9th January 2021
3. Return the ticket. In a few days we will post more information regarding this transaction.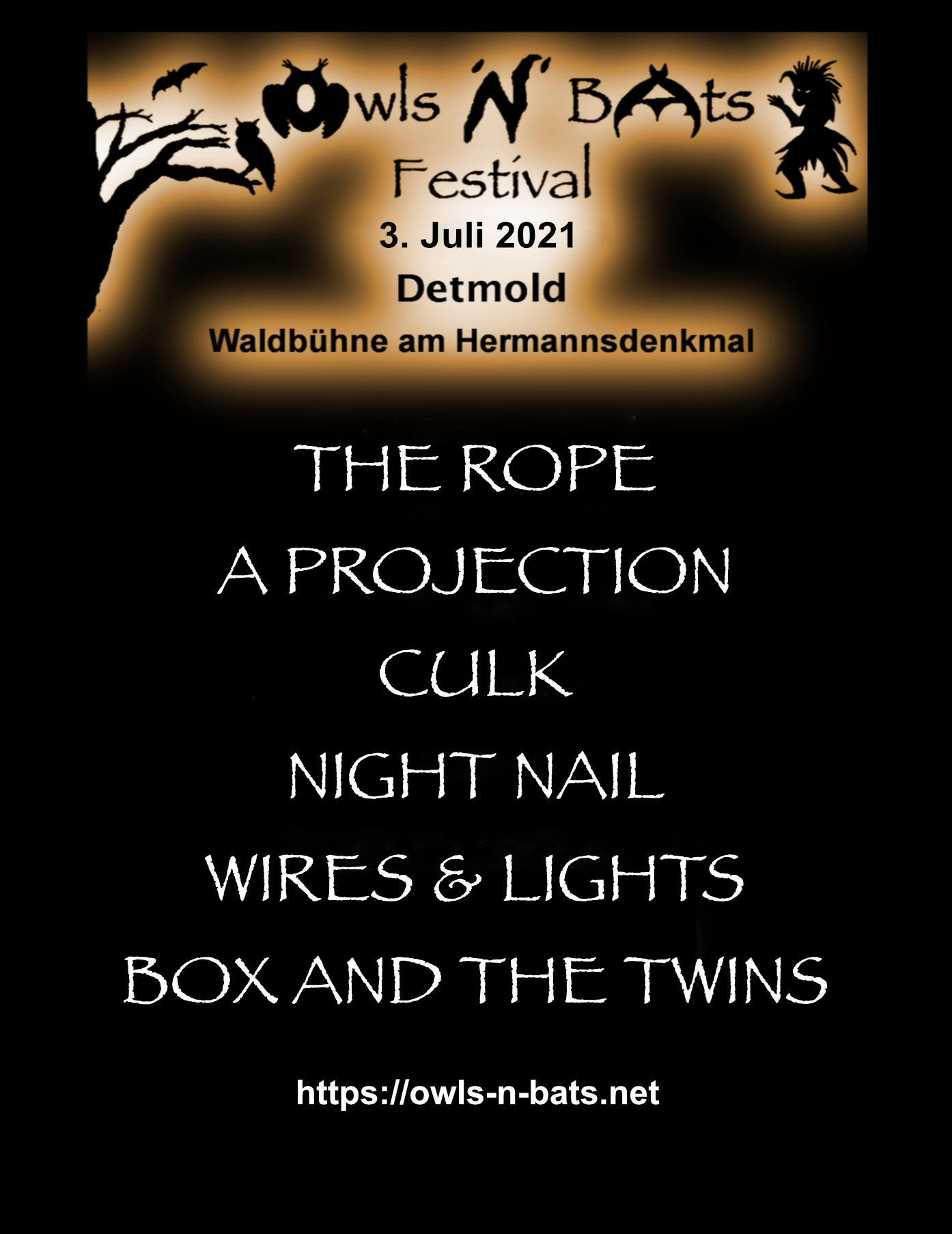 22.11.19: Listen in –
31.05.19: Listen in –
31.05.19: Have a look –
Here's something to reminisce and look forward to – impressions of the Owls 'n' Bats Festival 2018
08.06.17: 
Memories & anticipation – there's a new trailer for the upcoming Owls 'n' Bats Festival! Have a look at our Youtube channel.
13.09.16:
Voices and Visions:
Melanchorus and Reflections Of Darkness (in English):
https://melanchorusmusicwebzine.wordpress.com/2016/07/16/festival-review-owls-n-bats-2016-in-detmold/
http://www.reflectionsofdarkness.com/festivals-concertreviews-160/16712-live-review-owls-n-bats-festival-detmold-2016
Independent Sounds (in German):
https://independentsounds.wordpress.com/2016/07/11/festivalbericht-02-07-2016-owlsnbats-in-detmold/
Pixelreisen (in German)
http://www.pixelreisen.de/2016-owlsnbats-festival-in-detmold/
Funkelglanz (in German)
http://www.funkelglanz.de/2016/08/10/owlsnbats-2016-unterm-hermann-im-detmolder-wald/
28.06.16
Admission starts at 14:00 h. Go scouting the Schattenmarkt!
16:15 – 17:15 Saigon Blue Rain
17:45 – 18:45 Then Comes Silence
19:15 – 20:15 Black Nail Cabaret
20:45 – 22:00 Escape With Romeo
22:30 – 24:00 Clan Of Xymox
1:00 – ??? After Show Party
You can download the mobile version here:
https://lineupr.com/owlsnbats/owls-n-bats-festival-2016
27.06.16
Food!
About Food: vegan and with or without meat – tasty food for everyone! Camp Cuisine will offer burgers with their special sauces (peanut sauce and pineapple aioli, yumm) and "Nudelmanufaktur" will bring hand-made pasta (yes, also ‪vegan) and various sauces and pesti.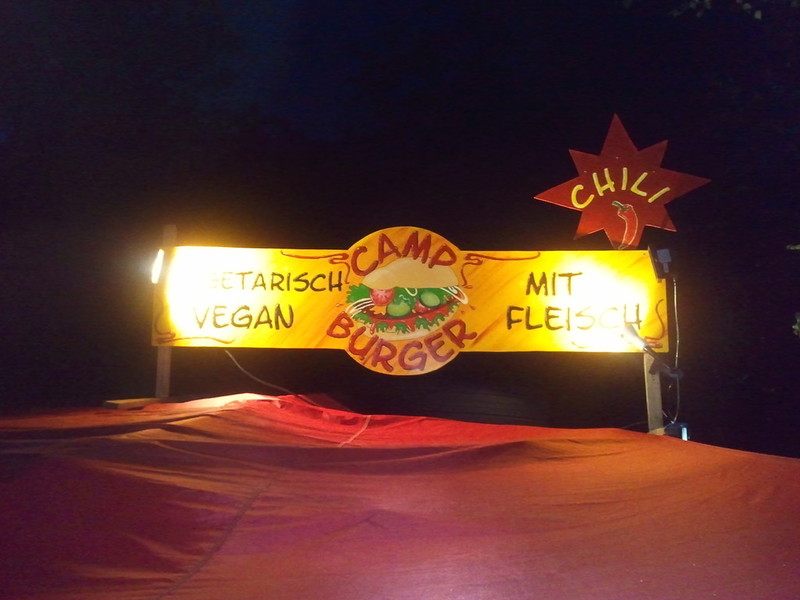 31.05.16
Listen… Playlist 2016
We have compiled a playlist for you, featuring this year's lineup:
https://soundcloud.com/owlsnbats/sets/owlsnbatsfestival2016
04.05.16
Owls 'n' Bats are going smart!
https://lineupr.com/owlsnbats/owls-n-bats-festival-2016
Looks like an app, but it's really a cool event-manager we have the opportunity to use and test. You'll love it 🙂
Lineup 2016
Here's some information about the bands
19.11.15
The date for Owls 'n' Bats Festival 2016
… is 2nd July 2016.
07.07.2015
The Owls 'n' Bats Festival 2015…
… was hot, hot und hot. And awesome!
The  heat tried to paralyze us all but we won! 
Our thanks goes out to the audience, the bands and all partners and helping hands, who celebrated this festival and made it an unforgettable event with great music and beautiful emotions.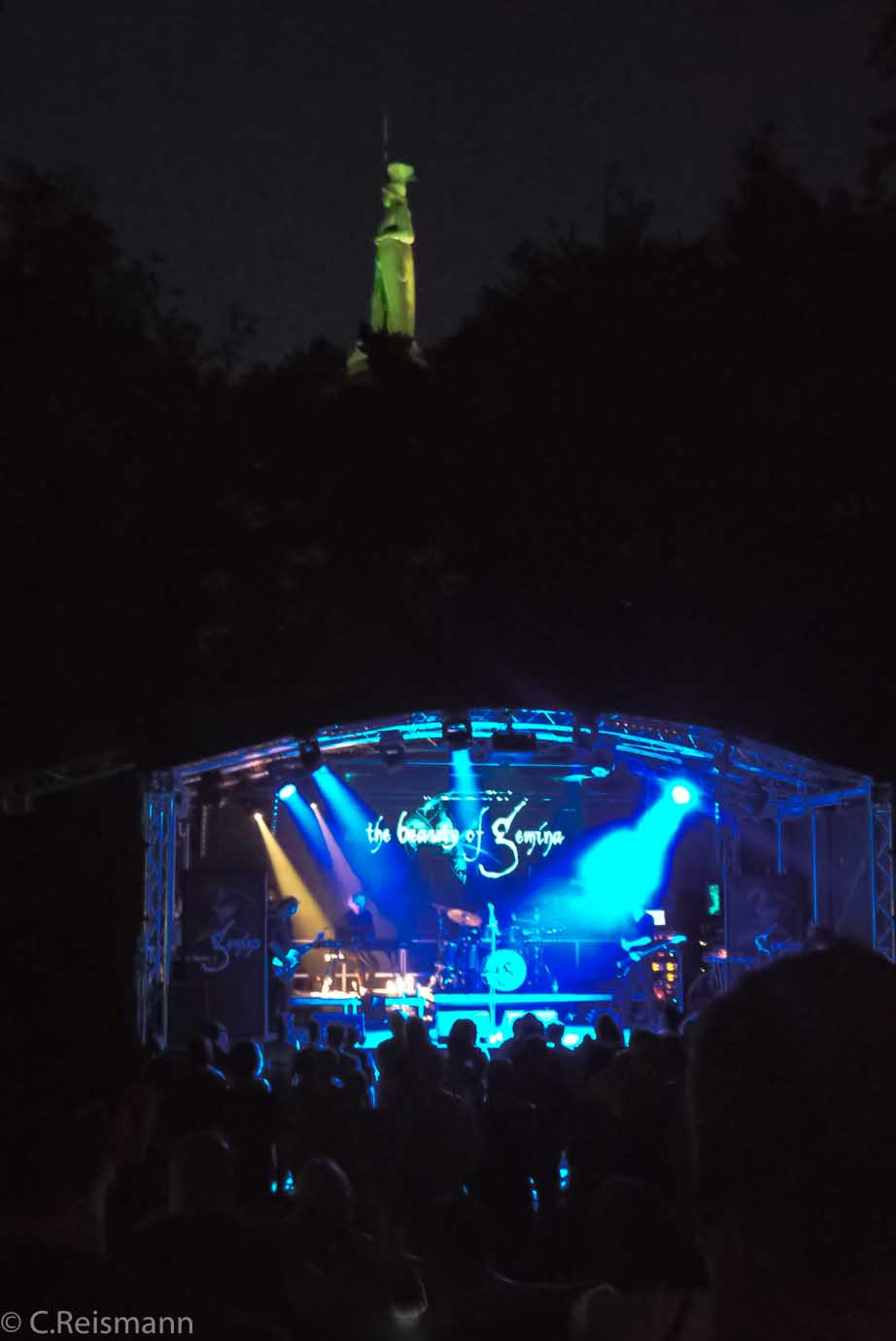 Foto: Claudia Reismann
15.06.2015
Look…
… a Festival! Some impressions from last year's Owls 'n' Bats Festival
Teaser 
Movie Spot 
04.05.2015
Listen… Playlist 2015
to a compilation of the bands' Soundcloud profiles.
03.06.14:
Listen… Playlist 2014
to a compilation of the bands' Soundcloud profiles.
21.05.14:
Delve and marvel…
The festival will be enriched by our "Schattenmarkt", for which we could win a gaudy-shady variety of exhibitors. From artistic handicrafts to second hand, from indispensable knick-knacks to desirable uniques and rare treasures, all this can be scavenged in the "Schattenmarkt"!
Batcave Design // hand-made accessory in a gothic / medieval / fantasy style
Candy Zombies // For all your fluffy needs! – gaudy stuff – unicorn scarves, cat's ears and blue fox caps…..
Gegenlicht Manufaktur // Gothic- / steampunk-shop for studded leather collars, belt skirts, cyber stuff…
Second Roses // extravagant gothic garment up to size 6XL and second hand clothes…
Zebraspider // DIY & out of the ordinary clothing and stuff for all you fashion outlaws out there …
02.04.14
OWLS 'N' BATS FESTIVAL FAQ
Venue Adress: Waldbühne am Hermannsdenkmal, 32760 Detmold.
Guests: 999
Parking: free
Accessibility: Festival area is well accessible and passable, a public toilet for wheelchair users with Euro-WC key is available (200m, at the Hermannsdenkmal gastronomy.
Camping: not possible (see tips below)
Admittance: from the age of 18 up.
Open gates: 14:00
Start: 15:00
End: 24:00
Genre:
Electro & Electronica, Indie, Shoegaze, Gothic Metal, Darkwave, Goth-Pop, Post Punk, Alternative Rock, Gothic Rock
Tickets:
Presale Points for the hard tickets (28 EUR incl. VAT)
– In Detmold: Buchhandlung Kafka & Co, Krumme Str. 8.
– In Bielefeld bei konTicket, City Passage, Bahnhofstraße 28
– In Paderborn Ticket Direct, Königstraße 62, 33098 Paderborn
E-Ticket (print@home) 27,40 EUR + presale fee / transaction fee (acc. to type of payment) at the ticket shop on our website and at ADTicket.
Food & Drink
Why is it prohibited to bring food and drink to the festival area?
The festival area is located in a nature preservation area, that's why we have chosen the caterers under aspects of waste avoidance.
They have agreed to avoid ridiculously high festival prices, too. And besides, it's YUMMIE!
http://www.justforpfann.de
http://camp-cuisine.com/
Site and parking:
Parking is allowed on the marked areas. Please follow the instructions of the security stewards.
The Owls 'n' Bats Festival is a 1-day event – its location, in the midst of a nature preservation area, does not allow camping.
Open fire is strictly forbidden due to wildfire risks.
Tips for Camping:
http://www.campingplatz-quellental.net/
http://www.camping-lemgo.de/
http://www.camping-bielefeld.de/
Entry / Admission:
From the age of 18 up
Please note that we are obliged to check for your age at the entrance, so please have some form of ID showing your picture and age ready.
Generally, we are bound to the Youth Protection Act.
Wheelchair Users buy a normal ticket and their attendant will receive a token for free entry.
Hermannsdenkmal
The memorial foundation "Denkmal Stiftung des Landesverbandes Lippe" preserves and restores the monument as a memorial for peace, understanding among nations and tolerance. To this do we, the Owls 'n' Bats team, agree and we have chosen the artists and our partners in compliance with this.
WE DO NOT TOLERATE INTOLERANCE. That means: Nazis and other extremists are denied the access to our festival.
Persons wearing or carrying distinct nazi symbols will have to leave the festival area. Our security stewards will make no exceptions.
Allowed and Prohibited Items
Allowed
– non-professional recording equipment, including cameras for personal use (smartphones, cameras without large objective lenses).
– umbrellas (unless it's bladed, explosive or otherwise usable as a weapon)
– watches (unless usable as professional recording equipment or weapon / explosive)
Not Allowed
– weapons of any kind, including fireworks and explosives
– pets / animals
– drugs / illegal substances of any kind
– outside food and drinks, including alcohol.
– black clothes of any kind. (OK, you may wear black. Just checking if somebody actually reads this.)
– professional recording equipment (with large detachable zoom objective lenses)
– professionals please contact us IN ADVANCE for accreditation (info@owls-n-bats.net). We are contractually bound to check back with the bands.
Medical Care
There will be a medical emergency service. If you need help, approach a security steward.
Who will be civilly liable in case of damages / injuries?
The Guests are liable for all damage caused by them.
We are not liable for injuries and damages.
Please have in mind that this is a music festival, so the sound level may be very high. Although we are checking continually, we advise you to bring ear plugs – just in case you want to attend next years Owls 'n' Bats Festival, too.
The End
Unfortunately, the music must stop at midnight. There will be no DJ Set on the festival site. How about enjoying the nocturnal noises of the forest and the "Schattenmarkt" by night?
We are looking forward to meeting you, have a great time at our festival.
18.03.14:
E-tickets are available now.
07.01.2014:
On 5th of July, the "Waldbühne am Hermannsdenkmal" will be the scenery for the first OWLS 'N' BATS Festival. We are looking forward to presenting a variety of national and international artists, classics and newcomers.
The musical alignment will vary between Indie / Gothic / Dark Wave / Electronica / Post Punk / Dark Metal / EBM. 
See you then.