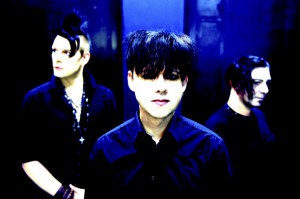 Since their formation in their native Holland their music has been constantly changing, always challenging and often quite breathtaking. Some of us have always been of the opinion that XYMOX are something special. A band fired by electronic music but determined, always, to make something that is very much their own. They are unique.

Their latest album "Matters of Mind, Body and Soul" melts contrasts like these into a coherent, harmonious, passionate album that would have become one of the genre's biggest milestones 20 years ago. Yet, thanks to Ronny Moorings ingenious craft, even today this album manages to reach a goal that has long become unreachable for other contestants of this art form: To deliver a timeless, deeply emotional Gothic record.
The bandmembers live on stage are to this date : Ronny Moorings, Mojca, Mario , Sean and Daniel.
http://www.clanofxymox.com/
https://www.facebook.com/clan-of-xymox-111769160178/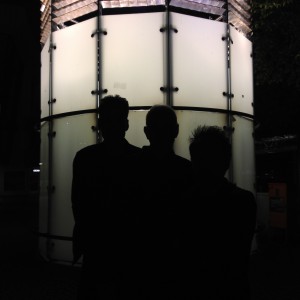 Since 1989 Escape With Romeo is a postpunk original itself, always searching for new ground and inspiration. As a liveband, EWR have a visual artist, who uses videomixing as an own artform. What started with a song like "Somebody" evolved to little hymns like "Tears of kali" from their last album "samsara" and is now "All is lost" or "Someone, Somewhere, Someday" and "Cold future". It's all part of the same muscial mind. The new album "after the future" is the actual chapter in the band's history. 13 songs, often driven by electronic beats and moods, is the frame in which the songs happen.
The concept of "After the future" is a sort of graphic novel, a sort of movie created in the head of the listener, that happens in a sort of blade runner-esque scenario.
Their live shows are a mixture between the classical wave postpunk songs of their long band history and more electronic dancefloor driven sounds with a view into the future.
EWR won't forget their long history and their way in the international musiclandscape as a guitar and rockband, but are now a much more electronic and dancefloor driven act.
http://www.escapewithromeo.de/
https://www.facebook.com/escapewithromeospain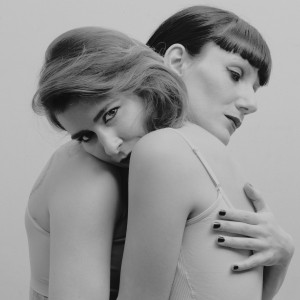 photo by Zsolt Ficsor/Josef Stapel
Black Nail Cabaret is a Budapest/London based synth noir duo. Formed in 2008, the group consists of Emese Arvai-Illes (vocals) and Sophie Tarr (keyboards).
Members
Emese participated on the latest album of German mastermind Daniel Myer's experimental electronica project Architect. MINE was released in September, 2013. 
Sophie recently worked with Hungarian composer and experimental artist Balazs Temesvari, they'd performed together with biodark project I.O.N and as a new electrock formation called Rosinflux. She is also currently working on another side-project, more info to come soon.
Influences
Inspired by the likes of Depeche Mode, Ultravox, Siouxsie And The Banshees, Eurythmics and Soft Cell, BNC showcase their own niche of melancholic synth pop, which they simply named synth noir
http://www.blacknailcabaret.com
https://www.facebook.com/bncband
https://blacknailcabaret.bandcamp.com/
Welcome and back to the darkness – Then Comes Silence from Stockholm Sweden. 
A fascination of death, doom, spiritualism and corruption has gathered the members of THEN COMES SILENCE, together with a predisposition towards noiserock, goth, shoegaze and psychedelia. The band brings darkness and romantic death via music and sounds, performed on guitars at deafening volume.
Influence
For all who are fans of scandinavian Goth Rock and TCS oscillate between noisy sound walls of Postpunk, Psychadelic Rock and dreamy Goth Gaze with portions of D.A.F. and Killing Joke.
The latest album "Nyctophilian" are one of the best scandinavian releases of 2015 and the interest outside of sweden grows permanently. TCS has played the Roskildefestival and support shows with the US band "A Place To Bury Strangers".
https://www.facebook.com/thencomessilence
https://thencomessilence.bandcamp.com/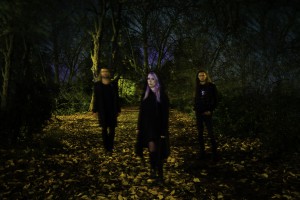 photo by Marilyn photography
For everyone who loves the classical Wavesounds like The Cure or New Order, but you will also find influences of Shoegaze and Cold Wave, and Ophélia will remind you of the voices of Cocteau Twins, The Curve or the Cosmetics. Their latest album "Noire Psyche" was released in March 2016, all dreamy guitars and ethereal voice, Cold Wave at its best.
The bandmembers live on stage are to this date : Ophelia SBR (vocals, lyrics, synth, programming), Franck SBR (guitar, synth, programming) and Gilles Facquet (bass guitar)
https://www.facebook.com/SBRofficial
http://saigonbluerain.bandcamp.com/