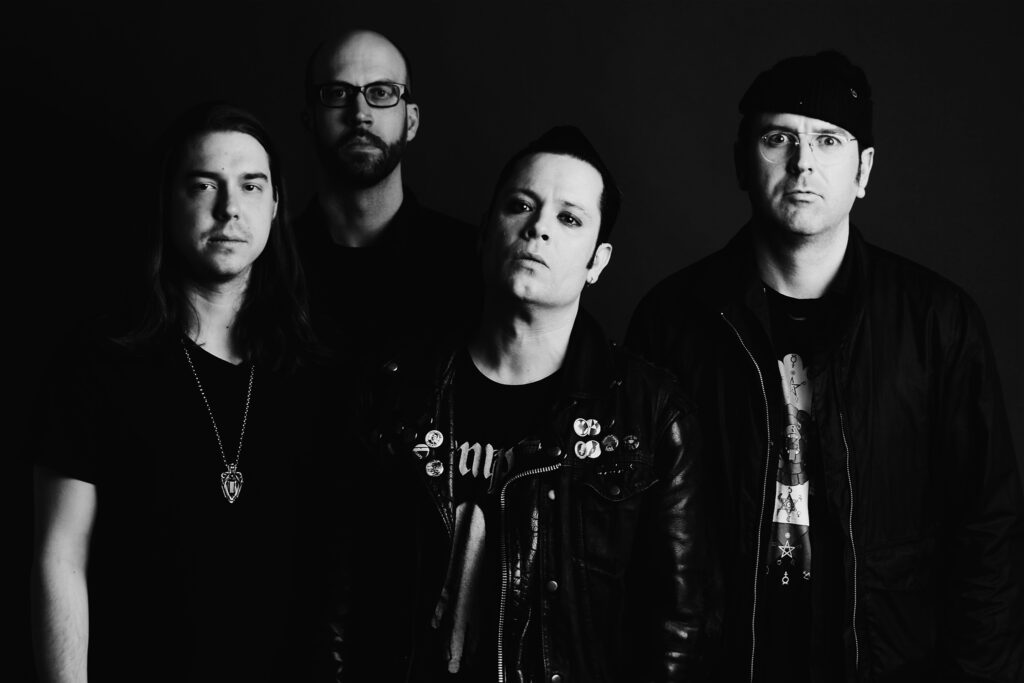 The Rope – formed in Minneapolis, Minnesota, in 2009, released their eponymous debut EP in 2011. After a series of line-up changes, in 2015 they released their second EP, Waters Rising, and soon began work on their first full-length album, Lillian, released in the spring of 2019. To accompany the new album, the first two EPs were combined on one cd by the Swiss Dark Knights label, titled Collection. Influences include Killing Joke, Bauhaus, Chameleons, and Sisters of Mercy. The Rope is: Jesse Hagon (vocals), Michael Browning (guitar), Sam Richardson (bass), and Ben Rickel (drums)
/// watch & listen
Water To Wine – https://www.youtube.com/watch?v=idHxfwiz_P0
Gravity – https://www.youtube.com/watch?v=YY7iLcD9ETU
/// click
https://www.facebook.com/TheRope1
A Projection -The Post-Punk-/Indie-formation was founded in 2013 in Stockholm and after their two first releases, "Exit" (2015) and "Framework" (2017), they had to redefine themselves and they mastered this Hercules task with excellency, without losing their distinct sources of inspiration from the late 70's and early 80's. The songs on "the new album Section" are bursting with power, garnished with a lot of punk attitude, fast, raw and familiarly dark and emotional.
But A Projection freed themselves from the more than big shadows of their former Post-Punk idols, to whom they were compared quite often in the beginning. Over the course of three albums the band built their own sound-universe and their own identity, which oscillates between the poles of New wave, Post-Punk, Gothic- and Indie-Rock. With the recordings, however, the quintet from Stockholm relied on proven structures and recorded, mixed and mastered everything in the Stockholm Redmount Studio. Together with the new label partner Metropolis Records (world) they got to an understanding about exceptional and direction-giving first single – "Something Whole". This song combines all the virtues you can find throughout the whole eleven-track record: an ear-catching hookline, vocals, which transports the depth and emotionality of the 80's and a strong foundation of driving drums, creaking basses and flittering guitar sounds, which remind you of the speartips of the early 90's Goth-Rock movement.
/// watch & listen
Lucy Shrine – https://www.youtube.com/watch?v=uBo9SvNrLTM
Something Whole – https://www.youtube.com/watch?v=EwvmGEDg4F4
/// click
https://de-de.facebook.com/aprojectionband/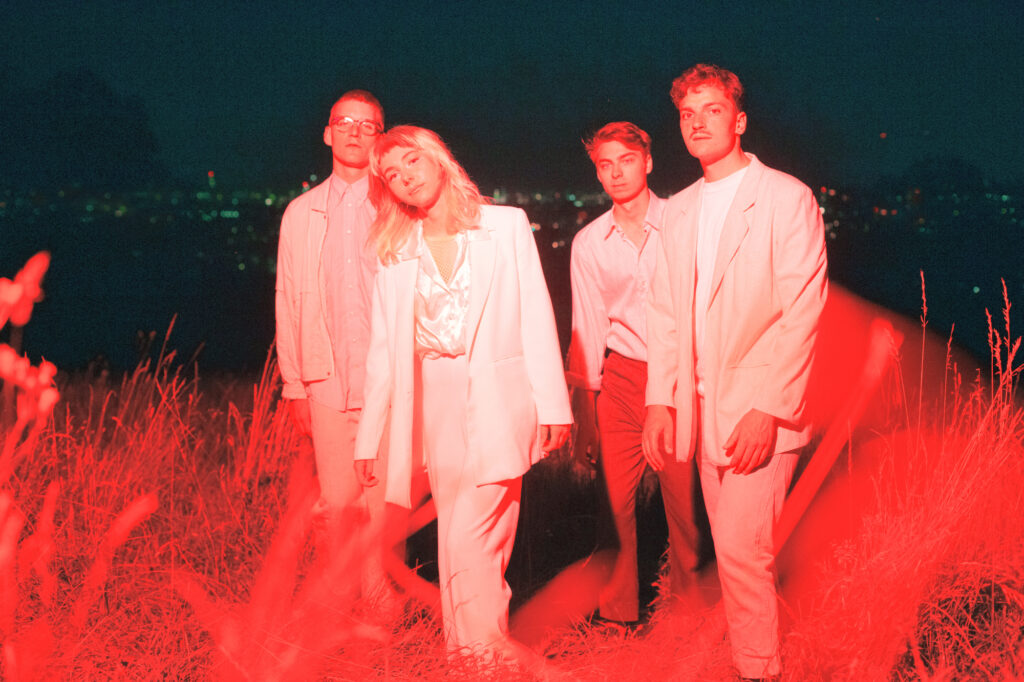 The Viennese formation CULK will be presenting their second album "Zerstreuen über Euch" in October 2020. It is a declaration of war against deeply-rooted patriarchal structures. First and foremost, Sophie Löw's lyrics, brought to life by her bewitching vocals, tackle highly relevant topics and negotiate them in a poetic way: The obstinate attitude of making gender diversity invisible among the linguistic and social reality ("Dichterin"). All the different strategies that women have gathered over a span of years, in order to comfort themselves with a hint of safety during night time, simply to arrive at home as unscathed as possible ("Nacht"). Pressured into serving a subordinate role in bed, in everyday life, within family, job and the general public ("Helle Kammer"). The lasting damage which is caused by these experiences ("Jahre später") and the countless number of meaningless justifications that follow criticism against gender ratio, time and time again. The Viennese band CULK covers all these issues in their second album "Zerstreuen über Euch".
These are heavy topics, circling around power, love and resistance; their urgency is immediately palpable, textually and musically. Sophie Löw (voice, lyrics, guitar, synthesizer, artwork), Johannes Blindhofer (guitar), Benjamin Steiger (bass, guitar) and Christoph Kuhn (drums) have infused their political and personal war into their very own art which coincides with the musical form of Post-punk, captivating voice, and poetic lyrics.
/// watch & listen
Nacht – https://www.youtube.com/watch?v=AqCD24uXDXs&feature=emb_logo
Begierde/Scham – https://www.youtube.com/watch?v=fpc3wlREIsQ
Faust – https://www.youtube.com/watch?v=HANyrAeqmzA
/// click
https://www.facebook.com/culkmusic/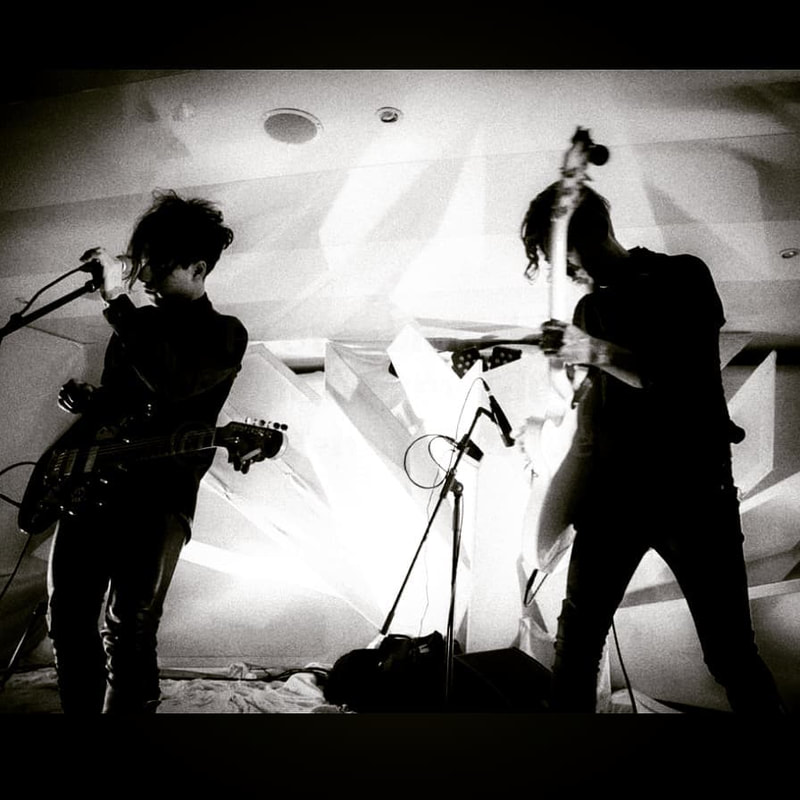 Night Nail began in 2019 writing the songs for "March To Autumn" before the chaos of the epidemic started and finished the mix of this new album during their lockdown in Berlin. With Pete Burns of Kill Shelter in Edinburgh, Scotland co-producing, mixing, and mastering, Night Nail wrote and recorded the album with themes of losing hope, giving into fear and paranoia, nostalgia, and against our natural instincts, we faced ourselves, the total unknown. Featuring additional instruments and voices by Valentina Veil, Ilja Gavrilenko, Manuel Wagner & Pete Burns.
Berlin's darkwave band originally formed in 2013 in Los Angeles, California. After releasing their self-titled EP and extensive touring throughout the US, Night Nail moved to Berlin, Germany and recorded their first album. "LA Demons" was released on Cleopatra Records in April of 2018. Night Nail has recently completed their second full length album "March to Autumn" for mixed, mastered, and co-produced by Pete Burns for release this year on Cold Transmission Music..

Night Nail is:
Brandon Robert – vocals, guitars, bass guitars, keyboards, midi, and drum programming
Justin Deaktiver – guitars, saxophone, keyboards, midi, and drum programming​
/// watch & listen
Hollow Day – https://www.youtube.com/watch?v=T-Gud9-QItE&feature=emb_logo
FLT https://www.youtube.com/watch?v=L1iZQYr3SQE
/// click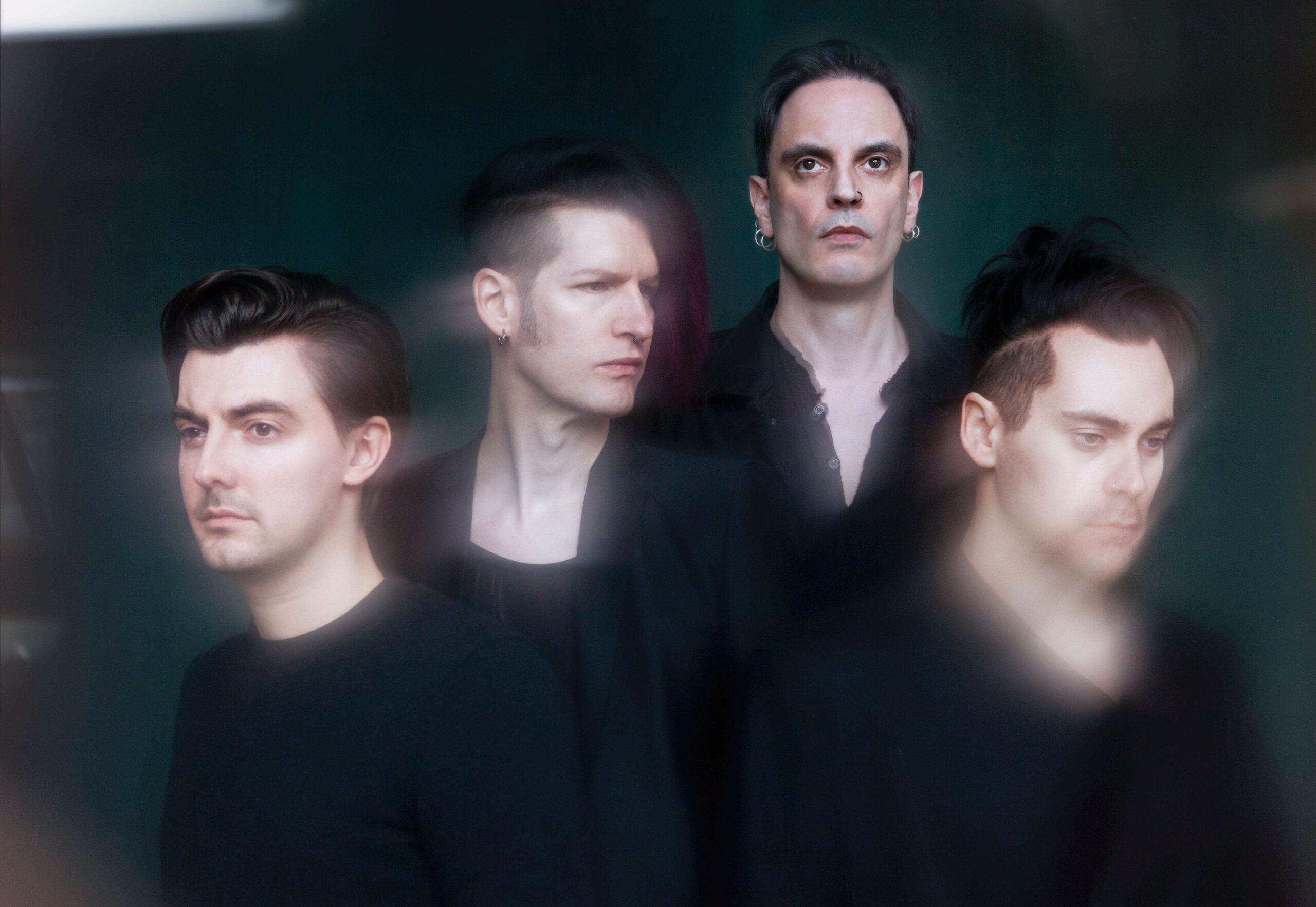 "A Chasm Here And Now" is the long awaited debut album of Justin Stephens' (ex-Passion Play) current band WIRES & LIGHTS.
Right from the off, the brilliant opener "Drive" leaves nothing to be desired in terms of thrilling, hymnic danceability: "Turn up your drive / 'til you're racing ahead of the noise of life" is just epic! A grandiosely updated "Swimming" sustains the urgent sense of drive unconventionally, before "Anyone", one of the most gripping and sweeping mid-tempo ballads of recent years, changes down a gear. And that was just the beginning.
Every time you think you've grasped the band musically, they immediately prove you wrong with the next track. Beyond predictability and within a broad, but nonetheless navigable aesthetic corridor, Justin Stephens and his comrades-in-arms – Ralf Hünefeld on guitar and keyboards, Gabriel Brero on bass and Sebastian Hilgetag on drums – display with "A Chasm Here And Now" released a sound and song jewel. The high-quality production in Berlins Trixx Studios is the technical equivalent of the artistic premiere league in which "A Chasm Here And Now" plays.
In addition to pure listening pleasure, Justin's incomparable lyrics offer unpretentious depth in a manner that is rarely found. They inspire in their entirety just as they function as one-liner fragmented aphorisms ("reality stayed when your reason abandoned"). Thus WIRES & LIGHTS are the very embodiment of the enlightening message to which they owe their name: It's all there; you just have to help yourself.
And if you're still in any doubt, listen to the conclusion of the album: "Going, Going, Gone" – this masterfully polished gem of a song, with its New Model Army-like bubbling structure will be a classic for all time that everyone always wants to hear.
/// watch & listen
Drive- https://www.youtube.com/watch?v=8nRlrYGc2v4
Sleepers- https://www.youtube.com/watch?v=-uH6wwhUjgQ
/// click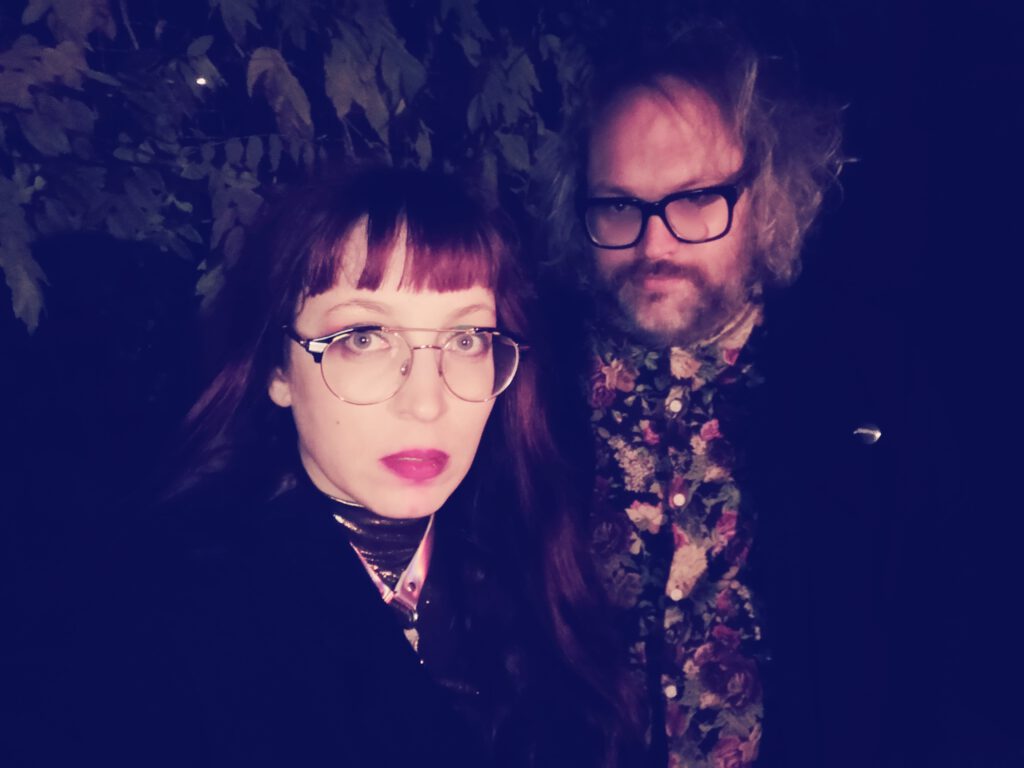 Box and the Twins – Nearly exactly three years after the release of their debut album, Cologne's dark pop duo Box and the Twins are returning with their new album "Zerfall" (Album of the month in leading German Gothic print magazine Sonic Seducer 12/19), out via Synth Religion. The Albums Subtitle "10 Songs of Pain and Boredom" refers to the Arthur Schopenhauer quote, stating that these two are the true enemies of human happiness. Box and her partner Mike are picking up on this duality – the themes and songs on "Zerfall" are echoing between boundaries and dissolution. Produced by Josia Mazzaschi at the Cave Studio, L.A. and mastered by Hélène de Thoury, the album combines dark electronics, guitars steeped in melancholia, and, above all, box´ disturbingly tantalising voice, always guiding the way into the light, while celebrating an eternal autumn. Box and Mike are building surreal worlds – sinister, yet soothing. Even though – or precisley because – a continous unfullfillable desire and awareness of the vanity of all things is the source of their creative process, the band's music may be gloomy, but it is never without hope
/// watch & listen
Zerfall – https://www.youtube.com/watch?v=RfR3t7kD0Fc
This Place called Nowhere –https://www.youtube.com/watch?v=KQlwu7I6gSk&feature=emb_logo
/// click
http://boxandthetwins.bandcamp.com